Intel Labs Open House in Santa Clara August 5th
Details

Last Updated on Tuesday, 21 October 2014 08:32
Intel Labs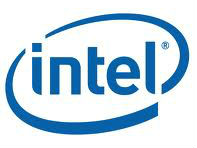 Open House in Santa Clara, USA
August 5th
Software Researcher at Intel Labs Europe (ILE) and TIMBUS member Perumal Kuppuudaiyar has been introducing the TIMBUS approach to researchers and developers in the US. His presentations garnered keen interest, gaining wider international attention for the TIMBUS project.
Last month, Intel Labs opened its doors in both Santa Clara and Portland, featuring around 100 projects from their research labs, university collaborations, and summer Interns. Overall, projects showed how to make future technologies more efficient, connected, secure, and personal. Some of the key themes included Data Economy Infrastructure (including SDI), the Internet of Things, and Wearables.
Perumal and Phil Mondor travelled to Santa Clara to attend the Intel Labs Open House to raise awareness about the TIMBUS project and about the importance of digital preservation. Have a look at their presentation poster. Though the audience showed a lack of previous awareness about process preservation, many, including Intel Vice-President and Managing Director of Intel Labs Wen-Hann Wang (photo above), were very receptive and interested in TIMBUS concepts on preserving an entire environment instead of just data.
As the TIMBUS project enters its final months, tools and outputs will become increasingly valuable and primed for adoption by new sectors and industries. Keen interest shown by the audiences at the Intel Labs Open House in Santa Clara reflects the innovative and beneficial possibilities of TIMBUS.